COOLING TOWER REFURBISHMENTS • FIBERGLASS & STEEL TANKS • WATER FOUNTAIN RESTORATIONS
Protective Cooling Tower Coatings and Linings

If you're searching for "cooling tower coatings", "cooling tower epoxy paint" or "cooling tower lining" in Phoenix, Arizona, All Kote Lining Inc can help!  We provide the highest quality coatings and cooling tower sealant in Phoenix. We offer corrosion protective cooling tower coatings and linings with durable and high quality epoxy paint.
Cooling Tower Coatings Prevent Corrosion
The interior of cooling tower tanks are prone to corroding, rusting, and leaking.  Epoxy coatings or cooling tower liners can be installed to seal and eliminate all leaks and protect the interior of the cooling tower. Belzona 1321 is a elastomeric, flexible coating that coats the inside of the cooling tower.  It remains flexible after implementation for durability. Remaining elastic allows a tech to enter the cooling tower, tools and all, without the risk of cracking hard shelled coatings or having the coating flake out or chip. Hot water basins, side casing panels and cold water basins can all be coated to eliminate stop leaks, corrosion and increase the life of your cooling tower.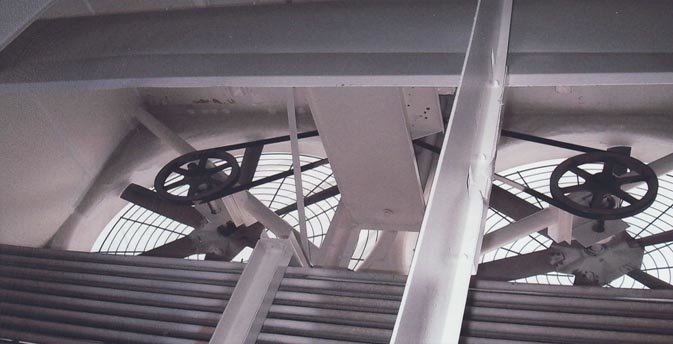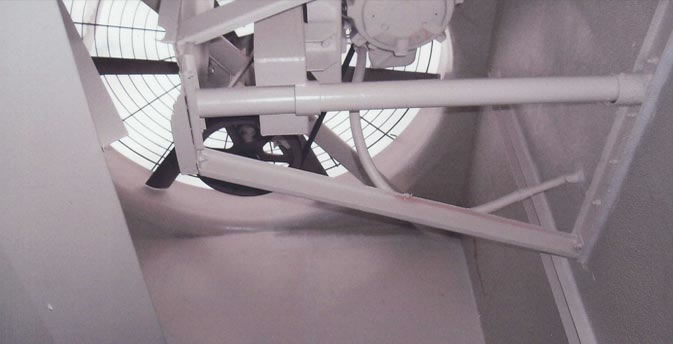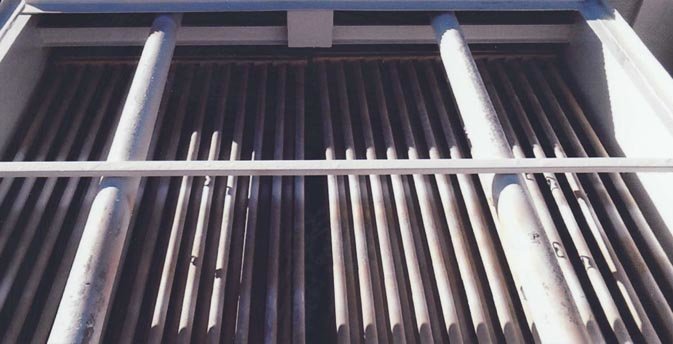 Cooling Tower Tank Lining & Epoxy Paint Coatings

Cooling towers which are leaking can cause serious damage to surrounding roof and other areas that incur excess waste and water. Cooling tower liners help minimize rust and leaking in cold and hot water basins. Also, epoxy coatings may be applied to the (exterior) outside of the cooling tower to eliminate corrosion and rust.  This keeps your building safe and extends the life of your cooling tower system.
Our ceramic filled 2-part epoxy coating is designed to provide corrosion and erosion resistance on metal and concrete surfaces. This epoxy coating is solvent free, has exceptional chemical resistance, and has the capability of bonding to nearly any rigid surface. It can also be used to create a perfect shim due to its incredible compressive strength. The coating material is simple to mix together and apply without requiring special tools. It also cures close to room temperature removing the need for hot work.
Benefits Of Cooling Tower Coatings:
Long-term corrosion and erosion protection
Exceptional bonding to nearly any rigid surface including aluminum, brass, steel, copper, glass and reinforced plastics.
Good compressive strength
Great resistance to a wide variety of chemicals
Reduced safety and health risks due to being solvent free
No expansion, shrinkage or distortion
Can be cured and applied at room temperature
Longer life
Easy to mix with simple ratios
Belzona 1321 Applications (Ceramic S-Metal) include:
Internal coating for positive displacement and centrifugal pumps
Long-term corrosion and erosion resistance for water boxes, heat exchangers and tube sheets
Protection of gate and butterfly valves, fans, kort nozzles from corrosion, erosion and cavitation
Pipe elbows protection
Structural High-strength adhesive good for bonding metal
Creation of irregular load bearing shims
WE ARE NOW OFFERING THE DURABLE BELZONA® 1321 COATING!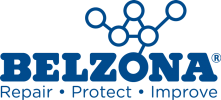 Complete Cooling Tower & Tank Epoxy Coating & Lining Services:
If your cooling towers coatings are wearing down or you have a new cooling tower or tank that needs to be protected All Kote Lining, Inc. can help!  We have the highest quality and longest lasting epoxy coatings that will extend the lifespan of both your cooling towers and chillers along with storage tanks.  To find out what we can to for your commercial or industrial location please let call us today by calling 480-966-4446.
We Look Forward to Serving You In the Very Near Future… All Kote Lining, Inc. offers cooling tower coatings in Phoenix,
Glendale, Peoria and surrounding valley cities.
Schedule Cooling Tower Services

When the commercial property you own or manage is in need of chiller or cooling tower maintenance or repair our team has your best interests and most cost effective services available.   We specialize in maintaining and refurbishing cooling towers, chillers, and storage tanks in the Phoenix Valley and proudly serve every city in the area.  From Phoenix to Mesa and Glendale To Chandler we have all of your cooling tower maintenance needs covered!  Fill out our contact form or give us a call today to get your service scheduled.
Schedule Your Free Estimate Today!
CONTACT US today for a FREE Fiberglass or Steel Tank ESTIMATE at 480-966-4446.
All Kote Lining, Inc. serves Phoenix, Glendale, Peoria and surrounding valley cities.